Ibarra, EcuadorApril 9, 2003Next weeks Report
Ibarra_Ap13_03
HOME

Dear Brethren,
<![if !vml]>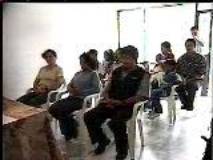 <![endif]>We want to thank you for your offerings and your prayers.The Lord is truly blessing this new work and we are appreciative of your help in keeping us on the field and helping us to advance the Gospel of Jesus Christ.
IBARRA: 18 PRESENT IN SECOND SERVICE
This past Sunday, we held our 2nd service here in Ibarra.There were 18 present for the services.There are two families that we have been working with that are responding favorably.Our prayers are that they will soon accept the Lord as their Saviour.We took up an offering of $23.00.We need chairs and Bibles so it is possible that we will set up a fund for our mission needs.
PUYO OFFERS GREAT OPPORTUNITIES:
We just returned from Puyo.It takes about 8 hours by bus to travel from Ibarra to Puyo.There are many opportunities <![if !vml]>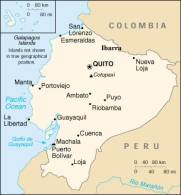 <![endif]>there.We talked some Kichwa Indians.They spoke Spanish well.They have provisionally agreed to help us learn the Kichwa language in exchange for our teaching them English.
<![if !vml]>
<![endif]>TWO VERY EVIDENT NEEDS:
<![if !supportLists]>1.)<![endif]>There is a need for Solid Bible Teaching.There is a tremendous need, not only in Puyo, but everywhere in Ecuador.We have found several Baptist Churches, some with what seems to be very solid origin.However, they are extremely weak in the faith.
<![if !supportLists]>2.)<![endif]>There is a need to work with the Indian population.Close to Puyo there are 6 different
Indian tribes, all of which speak Kichwa.Very little is being done to
evangelize these indigenous people.
May the Lord of the Harvest open the hearts of some young man to enter into His labor fields.
YOUR OFFERINGS ARE A BLESSING TO THE WORK:
I just want to say thanks for everything.
Truly you are a blessing.
Jim and Carmenza Gage