SPONSORED BY THE WESTWOOD MISSIONARY BAPTIST CHURCH
3210 Ave. "G" NW, Winter Haven, Florida 33880 (Tel. 863-294-2219)

LATIN AMERICAN MISSIONS (Updated August 15, 2002) - Mission's 1st Year - Vol 1 No.0001

| | |
| --- | --- |
| --- | |
WESTWOOD TO BEGIN NEW MISSION OUTREACH

After prayer and much consideration ...
The Westwood Missionary Baptist Church
will begin a new mission endeavor into Latin America

Golden opportunities for new Latin American Fields

August 15, 2002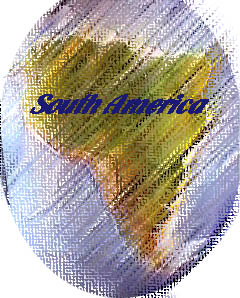 Winter Haven-.

The Westwood Missionary Baptist Church will begin a new mission endeavor in Latin America. We have endorsed and sponsored Bro and Sis. Jim Gage to iniciate this work. As you may know, the present political situation in Colombia where Bro and Sis Gage have been laboring for over 30 years is extreemly dangerous and difficult. Thus, Bro. and Sis. Gage have had to leave Colombia and were available for work. We have at the center of our hearts the desire to be reaching out with the Gospel of Christ into all the world. Bro Gage's availability has made possible for us to realize and project a desire to reach Latin America for Christ.

There are many countries in Central and South America with no scriptural New Testament Church. Ecuador, Chili, Argentina, Uraguay and Brazil are just a few with no ABA mission work. Bro and Sis. Gages experience, training, organizational abilities, cooperative spirit, positive attitude, motivational qualities and determination to succeed will be a great asset to help our church reach the goal of establishing new Churches in some of these Latin American areas. So we are excited about this golden opportunity to open new mission fields where there is presently no ABA Mission Work.

Ecuador and/or Panama
to be investigated first
| | | | |
| --- | --- | --- | --- |
| Natural Waterfalls | Bisilica in Quito, Ecuador | Map ot Ecuador | Quito looking out over city from a rooftop |

Ecuador is being considered mainly for three reasons:
· First, there are no ABA Mission works there. We have talked with Bro. Carlos Angulo, Missionary in Peru, and learn that there are ample opportunities, with favorable responses to the Gospel message in Ecuador. Bro. Gage, one of Westwood's missionaries who has been working in Colombia for 30 years, has been considering Ecuador mainly because it is near Colombia where he can still be available to assist the missions there while the Political Revolution settles down to a safer atmosphere in Colombia. Westwood also has another missionary in Peru, Bro. Juan Angulo who might be able to afford some assistance.
· Secondly, Ecuador borders Colombia to the North and Peru on the South. There are Missions and Churches with the American Baptist Association that are in both these neighboring countries. This provides two strong support groups that can possibly aid in the establishment of a new work.
· Thirdly, Ecuador has been a country with a great evangelistic outreach mainly due to the gospel radio station, "The Voice of the Andes". But while there are other Baptist Groups now working in Ecuador, there are still no ABA missions.